ITR-Prepped Acura RSX-S Debut
As many of you know our 2002 Acura RSX-S race car debuted this past fall at Thompson Speedway Motorsports Park and performed better than we could have hoped for (once we worked out a few kinks). The initial testing of the car was frustrating to say the least. We suffered from steering rack failure – going through two in a single test day – followed up by a blown motor on the next test day. But every cloud has a silver lining… our engineer Evan ended up designing a reinforced steering rack slider out of Delrin that has shown to stand up to the abuses of racing on slick tires and tighten up the steering feel in the car. We are now offering these through our online store, and they have already been shipped around the world to other DC5 owners suffering from the same issues.
This brings us to the race weekend, an NER regional points event hosted at our home track Thompson Speedway Motorsports Park. It consisted of a Thursday test day, Friday qualifying and race, and two races on Saturday. Going in to the test day we had only turned about 10 laps in the car, and Theresa, who is the one racing, hadn't turned a single lap. We decided to use the day to let her get used to the car and figure out what kind of tire pressures she and the car liked, and to not over complicate things by working on any setup.
The car was great and Theresa immediately settled in to running within a second of lap record for this track in ITR class. We got the pressures figured out by the end of the day and we breathed a sigh of relief that we were finally getting to enjoy the car!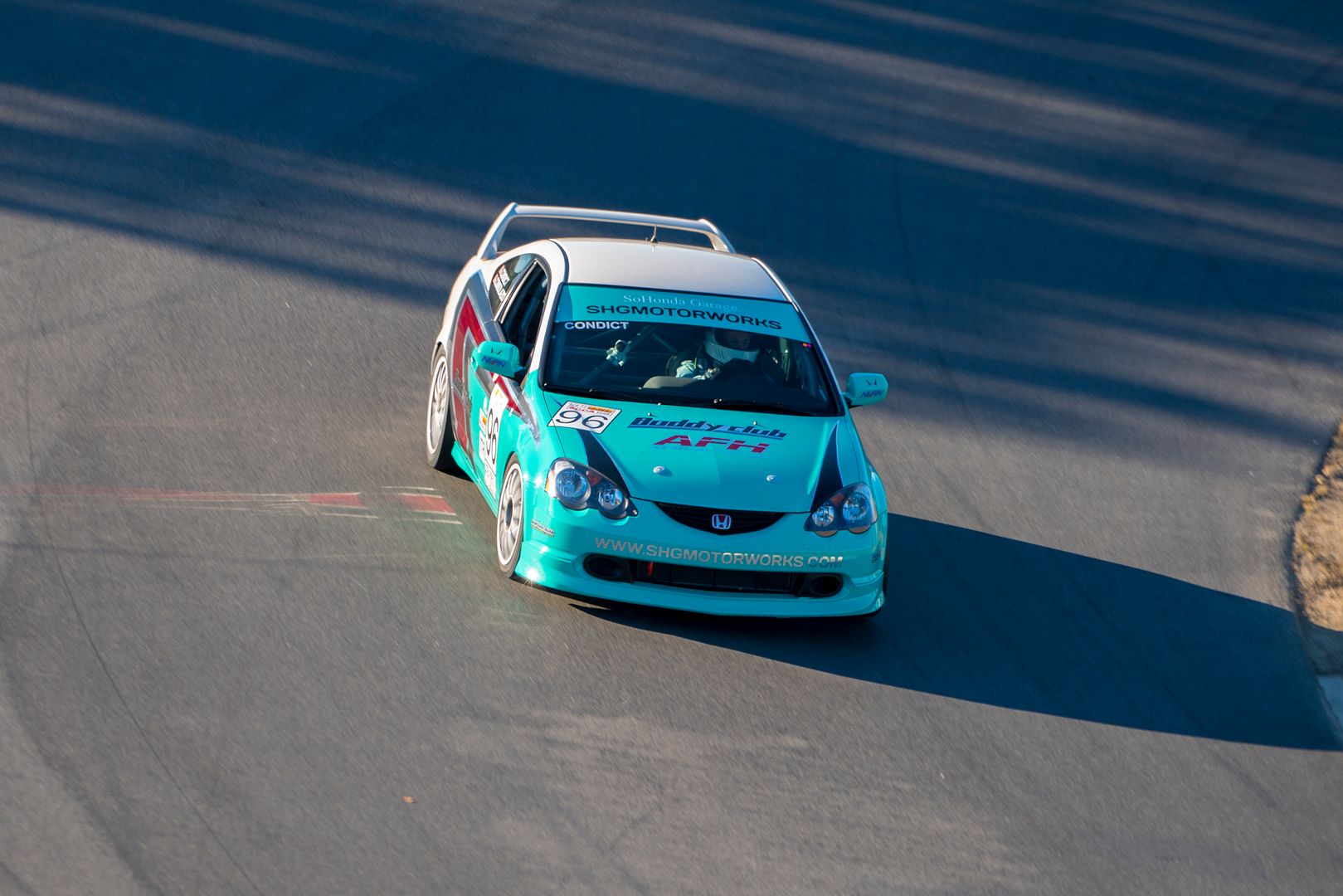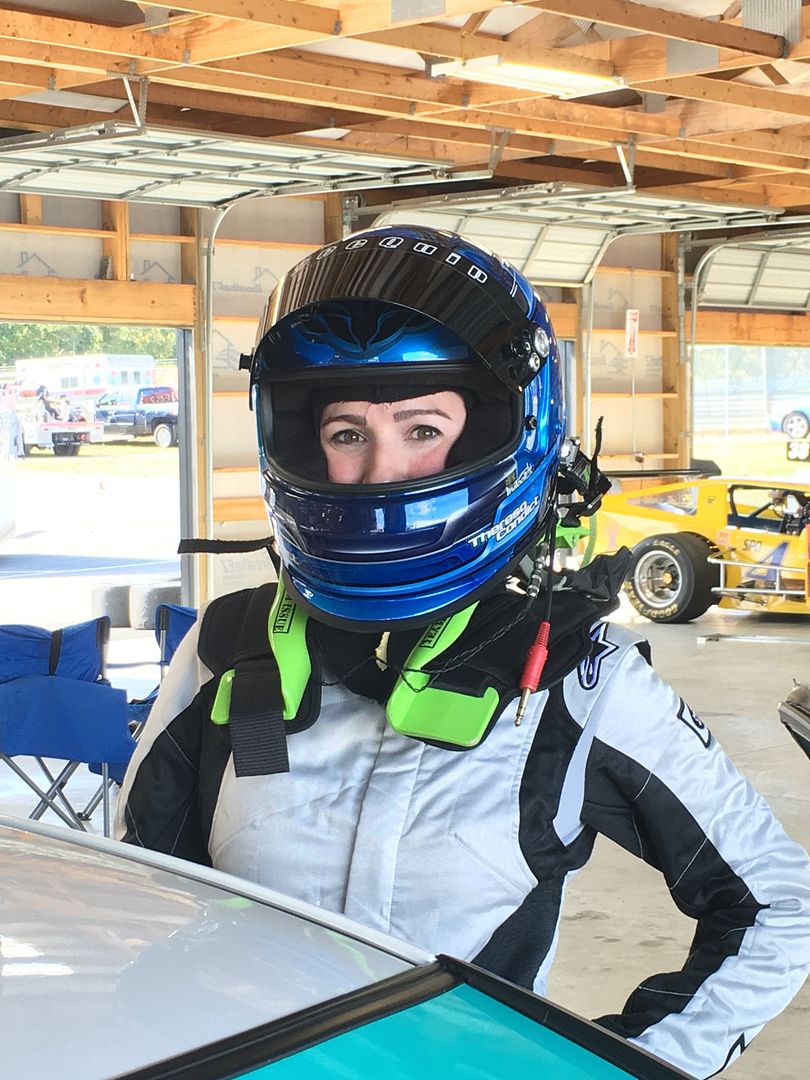 The morning started with qualifying, which Theresa ended up finishing with a P3 position on the grid for race 1. Top 3 cars were all split by 7/10 of a second!
In an exciting first race Theresa lost a couple positions on the start but fought right through the pack of class-dominant BMW's for a P2 finish, chasing down the current championship points leader for the remainder of the race.
Her best time from race 1 qualified her for race two, which was a P4 position. Race 2 was wet, but still damp enough to go out on slicks. It was slippery but it gave her some fun practice sliding the car around :laughing: She was still able to drive to a 2nd place finish and 3rd place spot on the grid for race 3 with her best lap time.
Race Three brought a little bit of drama with Theresa and another driver making some tire to tire contact sending them both off line and off the pack. Considering there was no chance for a podium finish we brought her in to the pits and held her to wait for clear track, since best lap time qualifies your starting position for the next race. She went back out and put down a time good enough for 3rd place start for race 4.
Race 4 has some excellent racing and plenty of excitement. Theresa spent a good half the race battling in 3rd but since we were running the same tires for the whole weekend they were starting to fall off after testing, qualy, and three races. She lost a position by the end to finish the last race in 4th place!
We couldn't be happier with the results and performance of the car right out of the box. That being said, we already have a plan for improvements for next season. With that, seat time, and car setup we should be a serious force in the race for the points championship next year!
Here are some action shots taken by another drivers wife and she was nice enough to find us and send us the photos!